It's Here!! The 2015 Close To My Heart Convention is under way! This is one of my most looked forward to times of the year! Me and 1,000's of other CTMH consultants come together for some exciting new product announcements, fantastic creative projects, prizes and products galore, and fun times with old and new life long friends!
I will have lots to share when I return but today, while I'm away, I wanted to share the roomie gifts that I made for my convention roomies this year. It is tradition to bring little gifts to welcome your roomies. I always like to create something that can be taken home and recreated for their own workshops. This year I put together a simple little Mini Bag Album that was created using our
Designer Creations Ruby Bags
.
The bags comes with a total of 12 bags, four each of three designs. I used three bags for my little albums and inserted a page into each bag. This gives added pages to journal or attach pictures. Since our convention is taking place in Disneyland, I wanted to give it a Disney Theme.
Want to see? Lets get started:
Front Cover
I heat embossed the castle and "2015" and inserted it into a Designer Creations Mini Frame. The castle stamp is from an exclusive stamp set we received at Convention a few years ago. I stapled the edge together with our Mini Stapler (Z2027) and then punched two holes to tie the Black Stripe Twill Ribbon (Z1988).
Page 2 & 3
I used images from Artbooking cricut (left page) and Artfully cartridges (right page) to create these pages. The list on the left page is from Hello Summer (C1595). I LOVE it that Artfully Sent had a castle image! I cut this out on our Silver Glitter paper from the Black and Grey Glitter Paper (Z1829).
Shown above are the 2 pages that were inserted into the bag pages 2 & 3. "Capture the Details" and the arrow were cut from Artbooking. The page on the right has a pocket card that I cut from Artfully Sent.
Here are pages 4 & 5 (bags 2 and 3). I cut another pocket card for the left page. The right page has 2 frame that I layered. These frame were cut using the Artbooking Cartridge. I left the top open so that a picture could be inserted. "LOL" was also cut from the Artbooking cartridge.
This is the card (front and back) that was inserted into the last bag. Again, I used the Artbooking cartridge to cut "Big Ideas", the arrow and "notes". All of the page inserts were cut using the Artbooking cricut cartridge. I used washi tape throughout the mini album -
Honey Triangles (Z1931), Black Arrows (Z2003)
and
Ruby Chevron (Z1933)
.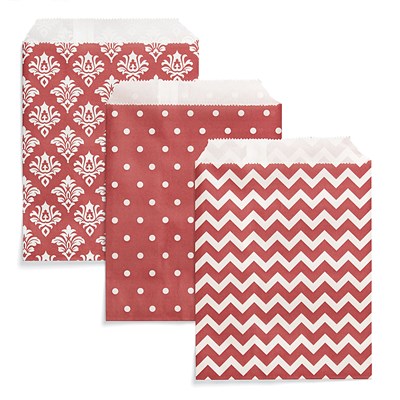 Designer Creations Ruby Paper Bags Z2038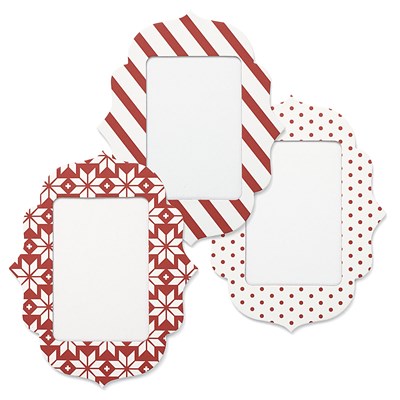 Designer Creations Mini Frames Z2029
These were quick and easy little mini albums to create! Our Designer Bags also come in Slate, Lagoon and Honey. They would make party gifts!