I've been lazy..... I've had good intentions but by the time I get home from work those good intentions just get thrown out the window. Maybe it's the weather. On Monday when I went to work it was a great big 1 degree. But thank goodness we are now in a heat wave. I think it might get up to 50 this weekend. But it's rainy.
Since I haven't created anything in several days I thought I would share the cards I created for my January Girl's Night Out Event coming up January 24th. I sent out the email yesterday and by the afternoon, this event had filled up. I was able to add 4 more spots for some gals on a waiting list though so that was good.
Sympathy and Thinking of You cards are usually cards that I don't create alot of. Only when I need them, then I'll create one. So I decided that for January, we would start the year with a supply of Sympathy and Thinking of You cards.
I used the retired Avonlea paper and Brocade assortment for these cards along with some additional ribbons and embellishments. Most of the stamping is done in either Chocolate or Slate ink.
Check out this little butterfly embellishment. I inked the butterfly with Juniper ink but it seemed to be a little bright for the paper. So I toned down the color by sponging on a little bit of Slate ink over the Juniper. I think it turned out perfect!
The Avonlea Brocade Assortments are all adhesive backed so adding them to the cards is easy!
I used two different sentiment stamps for these cards. The Card Chatter - Sympathy stamp set will retire at January 31st. If you like this stamp, you will need to order it THIS month!
Card Chatter - Sympathy D1476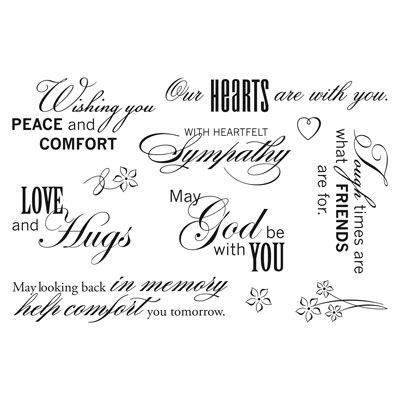 Words of Comfort C1524
If you missed signing up for this event, be watching your email for more events coming! Not on my email list? If you are local to me and would love to be notified of my events, please send me an email and I will add you!
Send request to gmbscrapper@comcast.net
Be sure to add February 8 to your calendar! This is the date of my Spring Summer Open House and I will have LOTS of new goodies to share! Pick up your FREE 2014 Spring Summer Open House just for coming! More details to come!